Within the context of cooperation between Republic Commission for Protection of Rights in Public Procurement Procedures with the SIGMA/OECD programme, the thematic workshop for the employees of the Republic Commission dedicated to the aspects of application of the most economically advantageous tender in public procurement procedures was held in Belgrade on 19 July 2017.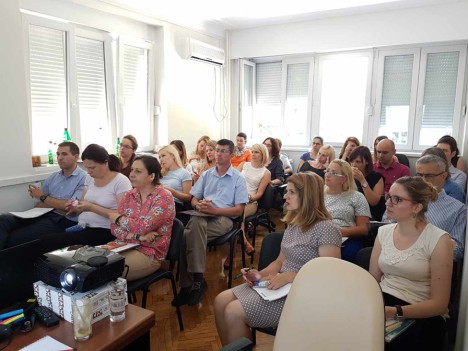 The workshop consisting of both theoretical (first part) and practical segments (second part) had as its main aim the capacity building of the employees in the Republic Commission with intension to empower them for resolving the more and more complex cases/requests for protection of rights, through taking part in solving the concrete case studies.
The workshop was attended by around 25 employees of the Republic Commission, and the lecturer was Zoran Blazevic, external SIGMA/OECD expert who is being dealing with public procurement in Republic of Croatia and the region for many years.